Have been thinking of buying one of these for a very long time and finally took the plunge and ordered from alistair (£10 cheaper than bremont site).
A week later it arrives with spring bars included which was unexpected. Fitting it to the watch was a little tricky due to it being one piece strap but a little care and you get there.
One thing to mention is the leather that sits between the lugs is a bit smaller than 22mm, which is not a problem as such but could annoy anyone how doesn't like seeing a bit of springbar either side. This also could be just inherent to the hand made nature of these straps as i've tried looking at other people's straps and cant see it.
One word of caution, if you order one and it shows a little bit a springbar dont try equal it up while wearing it as it sits tight to the wrist and if you push the watch across to equalize it between the lugs it can cause the springbar to compress and can fall out. Luckily this was done in the car after a day at alton towers and not during.
After all that said it is a brilliant strap which is that comfortable you forget your actually wear a watch and at a bargin price from alistair i think everyone should have at least one in the collection.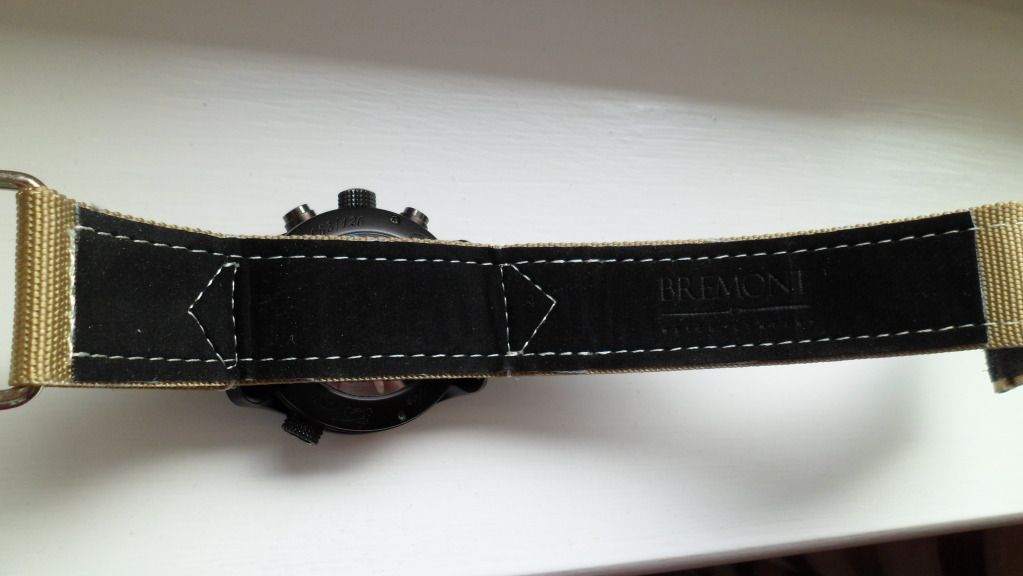 Velvet type backing makes it very comfortable to wear